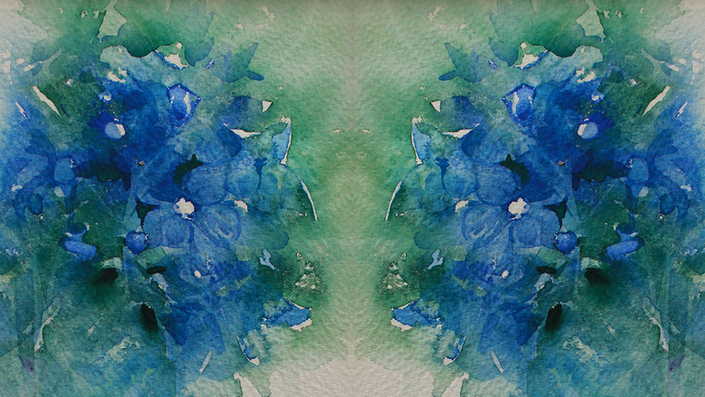 Blues In Bloom
Come and live in my studio together with me and see how paintings develop daily
Trailer
Who is this course for?
I found information for my course is helpful for both groups of artists. One group of my students delighting the spills, freely play with techniques but when it came to bringing the painting to realization, it's hard to cross the line that let to decision-making. They have boxes full of unfinished pieces or even worse – stop to paint. Another group always would bring painting to completion, approach every single technique but wondering "I know so much why my paintings still so hard?"
What will be after I enroll?
I design my course in total 8 days and each day new chapter become available for watching. I'm excited about this my new format of course. It is so close of how my paintings develop as time goes by. This course let my student to see how exactly painting develop. Someday there is a lot of painting, another – tight, someday several paintings at once, another – just adding a cling wrap and can't wait tomorrow to continue!
I can't not to leave my wonderful chipmunk tutorial and it became a very special part of my course.
Why Blues In Bloom?
I titled my watercolor painting online course "Blues In Bloom" as this is not only a collection of my favorite blue flowers in their bloom and how I paint them but as you know Blue is a cold color and via my tutorials I beat this belief!
What I'll get?
Course lasts 8 days. After enrollment each day new chapter unfolds.
7 paintings, 14 videos
Duration: 2 hr 30 min +
+ BONUS tutorial
What's Inside 🧮
💠 Day 1
This chapter reveals in days
days after you enroll
💠 Day 2
This chapter reveals in days
days after you enroll
💠 Day 3
This chapter reveals in days
days after you enroll
Artist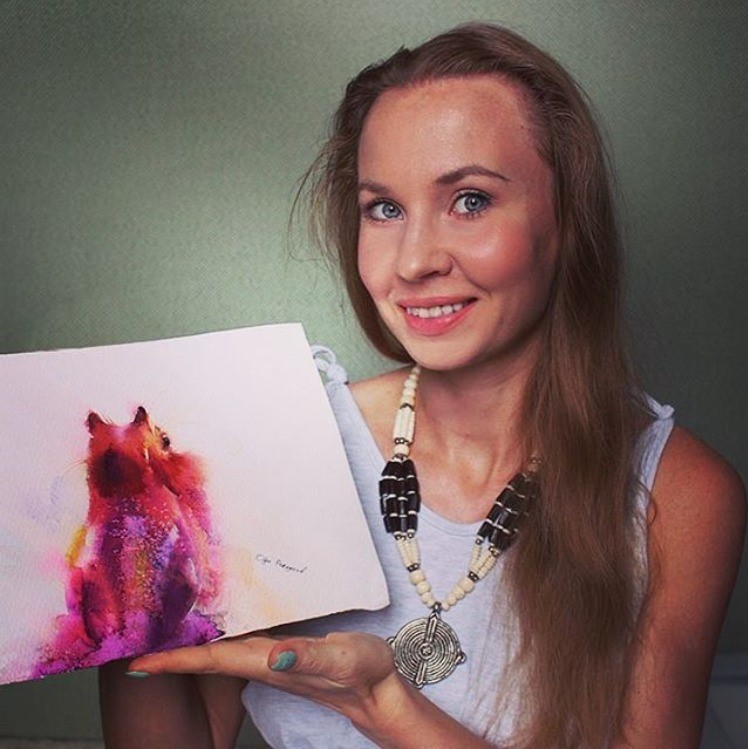 Hi, Olga Peregood here, your instructor, watercolor friend and I'm here to help you...
🕊️ paint free and relaxed
so you not worry about so many details any more


🕊️ watch me painting and sharing live or on a replay
so you keep moving on your artist wheels REGULARLY ⚙️, more effectively and finally be able to paint beautiful!


🕊️ surrounded with same-minded artists like you
You can ask questions, share your pictures and be supported in my warm and cozy Facebook group. Request an invite HERE


🕊️ get inspired! Imagine for a moment in the morning you're jumping from bed and running to continue painting
so the viewer of your final painting feels this joy
---
🏅 Olga Peregood, professional artist and founder of #1 collection of watercolor painting courses for loose style of painting for multi-subjects: landscapes, flowers, roses, animals, birds, figures, still life. Hundreds tutorials, step by steps, demo replays 2015-2020.
🏅 Olga Peregood watercolor painting courses attended more than 10K students from 119 countries and counting.