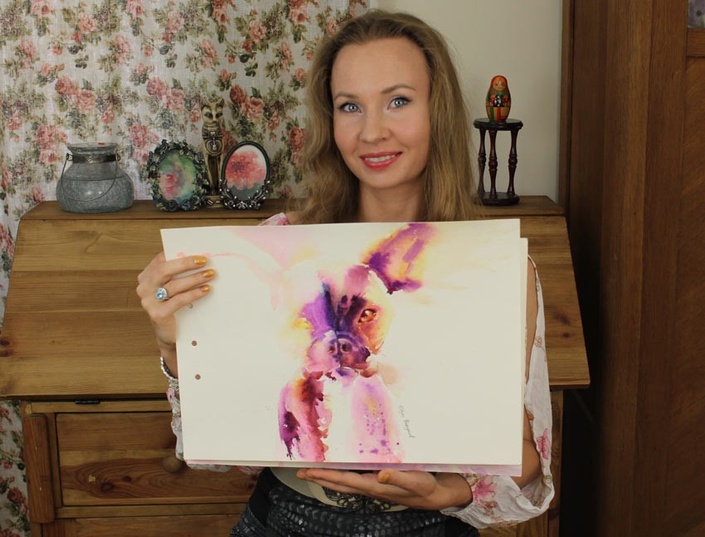 Commissions
Special gift and surprise for your family and friends they'll thrilled receive to
Offer is open for requests!
Olga's commissions graphic is usually stocked with projects. Luckily, for now pet portrait commissions are open for requests.
Please, apply as soon as possible as this offer opens only in short period of time in a year and Olga has limited spots available to paint commissions.
---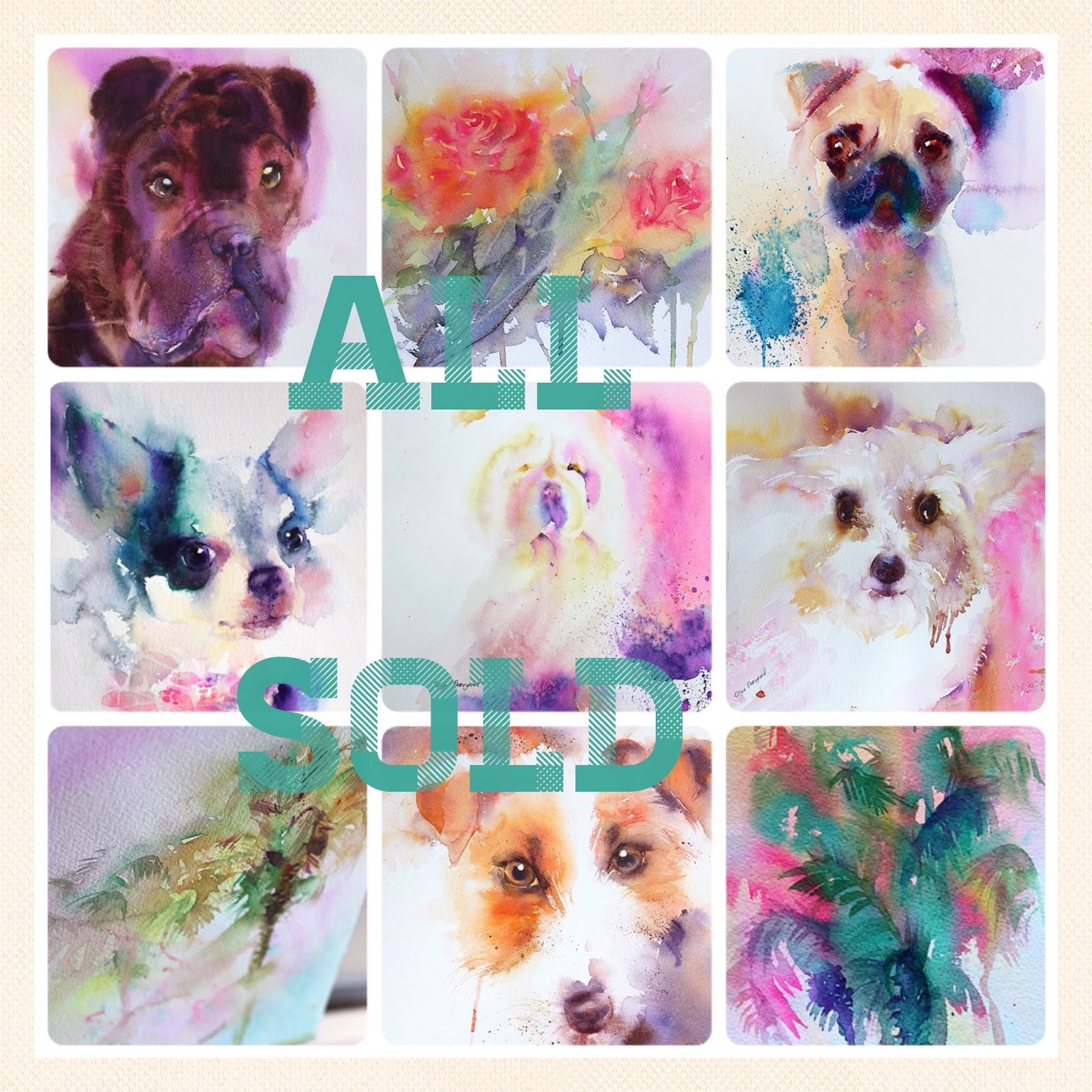 Olga will paint your very lovely pet in loose style in traditional watercolors by hand on beautiful watercolor paper.
What you will get for this commission
Original watercolor painting on large white piece of watercolor paper with delivery to your home


After submission In a month you will receive original watercolor painting on watercolor paper, size A4 (8" x 12" inches) or A3 delivered to you by post on your address / or friend's address
As well as Digital Image
All Olga's paintings are copyrighted with artist signature on them. So you not permitted using her paintings for commercial purposes.
Master Artist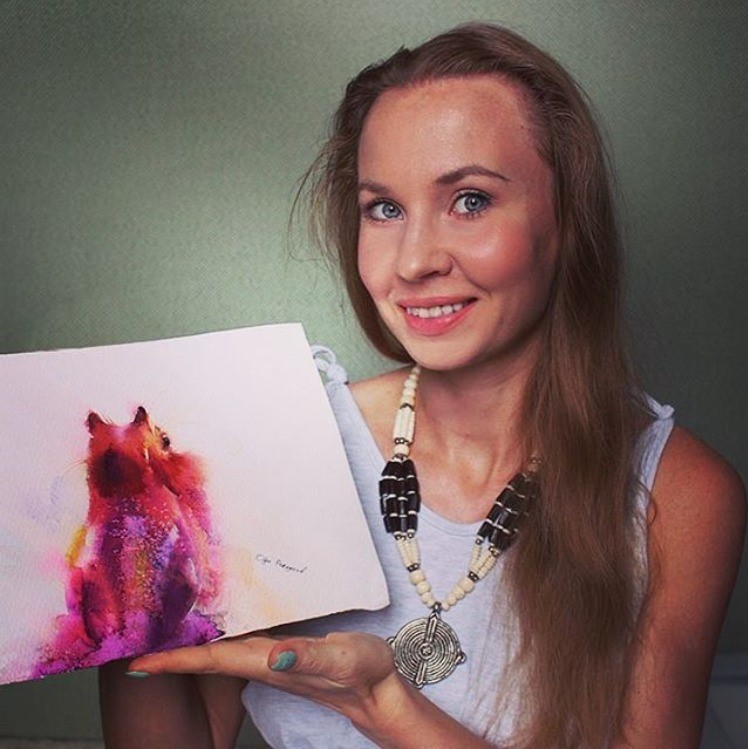 Hi, Olga Peregood here, your instructor, watercolor friend and I'm here to help you...
🕊️ paint free and relaxed
so you not worry about so many details any more


🕊️ watch me painting and sharing live or on a replay
so you keep moving on your artist wheels REGULARLY ⚙️, more effectively and finally be able to paint beautiful!


🕊️ surrounded with same-minded artists like you
You can ask questions, share your pictures and be supported in my warm and cozy Facebook group. Request an invite HERE


🕊️ get inspired! Imagine for a moment in the morning you're jumping from bed and running to continue painting
so the viewer of your final painting feels this joy
🏅 Olga Peregood watercolor painting courses attended more than 10K students from 119 countries and counting.
What's Inside 🧮
Before the start...
This chapter reveals in days
days after you enroll
Let me show you around...
When does the order start and finish?
in a 30 days after submitting this commission + delivery time 2-3 weeks
What if I am unhappy with the result?
We would never want you to be unhappy! After painting is ready, we send you Digital Image. If you are unsatisfied with your purchase, contact us the day you receive Digital Image and we will give you a full 100% refund. Once you accept Digital Image we don't refund your order, we don't accept returns.
What is masterpiece A4/ A3?
This is original hand painted piece of art on watercolor paper size A4 or size A4. This is not a copy or print! Free shipping worldwide from Canada Does not come with a frame. It is unmatted and unframed. It is mailed in a strong package to ensure its safety on its way to you
Masterpiece. Shipping and postal taxes
Free shipping worldwide from Canada Delivery time 2-3 weeks after 30 days of submitting a photograph
What do you need to get started?
After making a purchase, please, provide: 1) The best photographs of your dog. 2) Tell Olga about the character, personality, mood 3) Give a story where photo was takes, when, what a dog was doing at that moment. The more information the more WOW effect at the final! 4) For Masterpiece - mailing address where to sent a masterpiece, the size A4 or A3 of a paper. If you don't choose the size, it will be A4 automatically.
I want the rights for painting. I want to sell prints, T-shirts, mugs, etc.
Unfortunately, no. All Olga's paintings are copyrighted with artist signature on them. So you not permitted using her paintings for commercial purposes.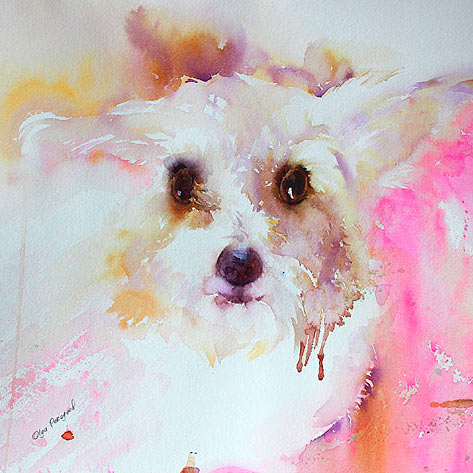 There were a lot of dogs and cats in my studio. Some of them fly to USA, Canada, Germany. I love them all so I can't choose which one to show!
Look at this one. This is Kirby from Chicago my customer pulled photo from friends Facebook and asked me to paint. She gonna give to friend the gift of the painting. It's fun I can't even imagine to receive such a gift for Christmas!?
Olga, painter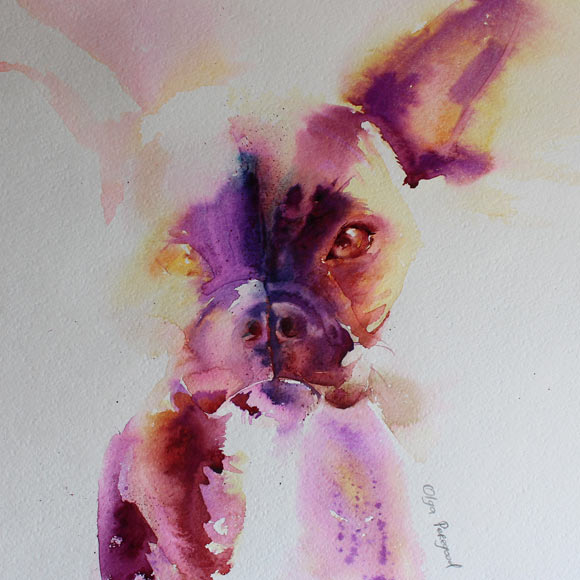 Just took this photo of Zelda last night as we were playing Frisbee in the back yard. She knows she has to sit before I'll throw it, so she was doing her best to be patient!
Michelle, happy owner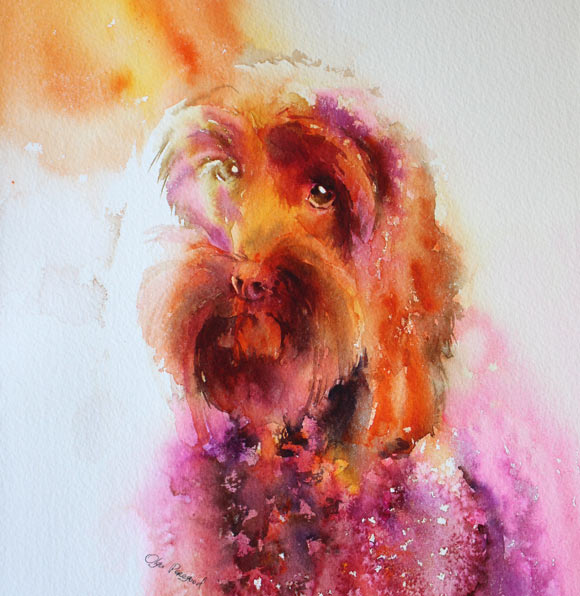 I was so inspired my wonderful story of Daenerys while painting. So much bright vibrant colors suit to her character and life which helps so many people. I hope you'll enjoy my painting. I have so much fun painting her! My hands are shaking, I'm so exciting!
Olga, painter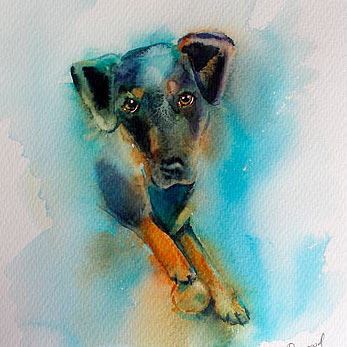 Ashley, happy owner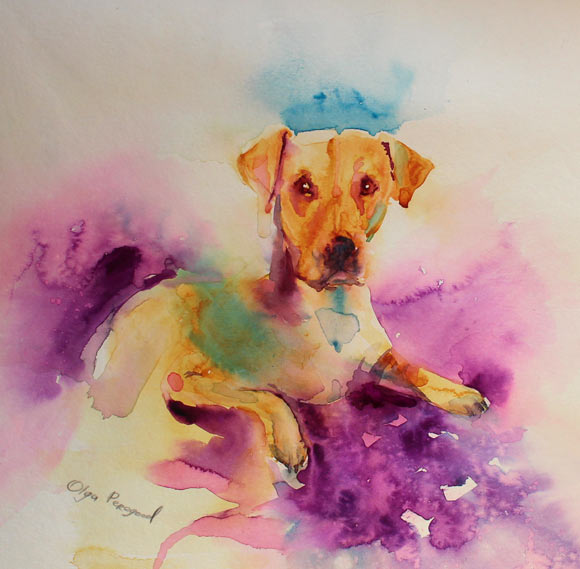 Marley is a pitbull lab mix, he is 3 years old. We adopted him when he was 4 months old.
Marley is being treated for a slipped disc. This type of condition normally takes time to developed into a stage where sensitivity is lost in the legs, but Marley's case was very severe and evolved very fast. His disc slipped with such violence that it bruised his spinal cord, causing internal bleeding, blood clots and other complications that caused the sensation to go away. The treatment going forward will take time, effort and lots of love. This picture was taken 2 days after his surgery. He used to be and continues to be a very happy dog. He is happy to be with his family.
Stephanie, happy owner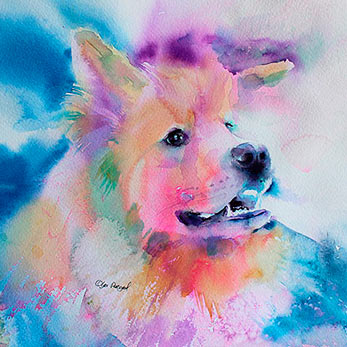 Sasha, happy owner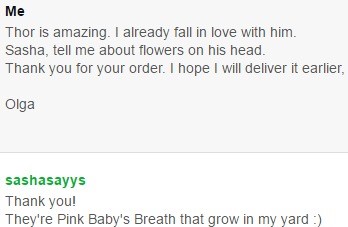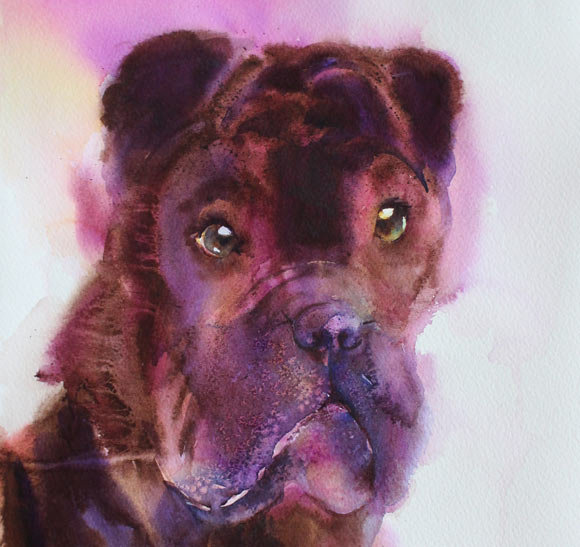 There is a unique story behind each of painting, about each customer and each new home, café or office where story will be continued. As an artists we have such a possibility to watch how our subjects come to life, how our paintings are loved and how happy become our customers. And I strongly believe the most beautiful story from all - is that which we can't see. We never know how by single piece of art we influence on anybody else!
Olga, painter