Creating WOW Effects In Watercolor
8 amazing painting sessions including WOW effect at the end each of them
About this Course
8 amazing painting sessions including WOW effect at the end each of them! Dog-roses, white subjects, palm-trees, cats, fish, a deer, and more and more.
Duration: 1 hour 51 minutes approx.
Artist and illustrator, Olga Peregood guides you through a playful exploration into watercolor world as a tool and source of power, enthusiasm and creativity. In this class, Olga will show you her simple (and seemingly magical) techniques to gain WOW effect according your chosen subject. Look on intriguing titles some of her exercises:
"Paint a water fish can't leave without!"
"Paint a fur that eager to touch"
"Train an artist agility"
"Let wind to play beneath leaves with watercolor"

Whether you already paint in watercolor or are thinking of learning we hope you enjoy watching it! It shows watercolor medium in a way you might haven't considered before. Based and followed by first Olga's course Watercolor Treasure Chest: 7 Techniques For Amazing Watercolors
What's Inside 🧮
Introducing "Creating WOW Effects In Watercolor"
This chapter reveals in days
days after you enroll
Keys To The WOW Effects
This chapter reveals in days
days after you enroll
😍 WOW # 1
This chapter reveals in days
days after you enroll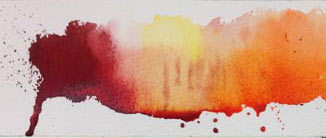 "Hi Olga! How are you, my friend!
I just enrolled in Wow Effects and it is such an amazing class. I also love your growing tips! Those are my favorite! I love watercolor and I love the way you teach it! Thanks again for being such an awesome teacher and for encouraging my artistic growth and play! Xo"
- Tasha Soto, happy artist and student

"Hi dear Olga! I enrolled in your courses. Even though I work as professional artist, am always open to learning and like the way you paint!"
- Liz Bolloten, profeccional artist
"Hi Olga :) Thank you so much for this lovely course. I really enjoyed watching your techniques and the effects they achieve.
I would love to see any more of your unique techniques, and ways to combine watercolors with ink. I'm very interested in the way your work combines the random freedom of flowing watercolor with the more deliberate fine detailed brush work.
Thanks again!"
- Mimi, happy student
"An excellent visual introduction to techniques. READING about techniques is quite different to actually SEEING them in action."
- R Sard, happy student
"Hello Olga, I did enjoy your course very much... I love how free and easy you are in your painting..... I think I am too up-tight and try to be too realistic, and after watching and listening to you....I will try to allow myself to "feel and experiment with my imagination". I love your enthusiasm in your work. I would like to see you do more paintings. I thank you for sharing your talent with the world, and look forward to seeing more courses from you."
- Elaine House, happy student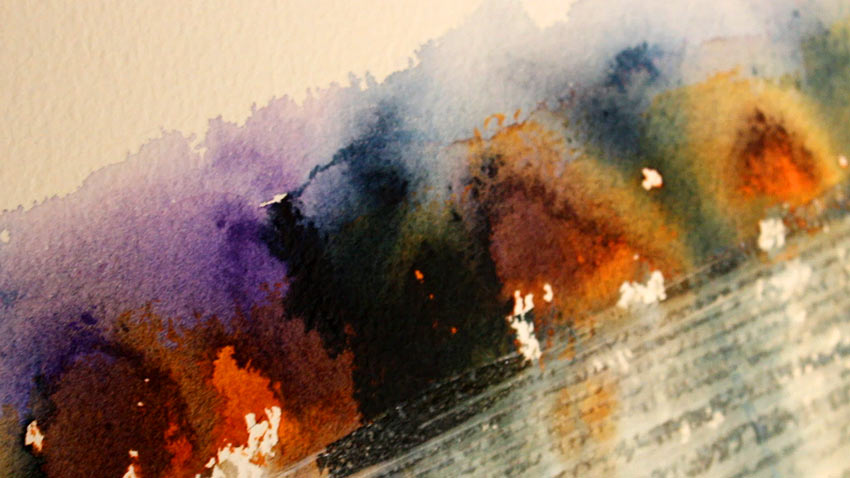 "Hi Olga,
I'm just getting started with watercolours, and your course was initially not quite what I was expecting. However, as I continued through the lessons, I appreciated that your style is more abstract, and liked the results that you could get."
- John Rudge , happy student
Artist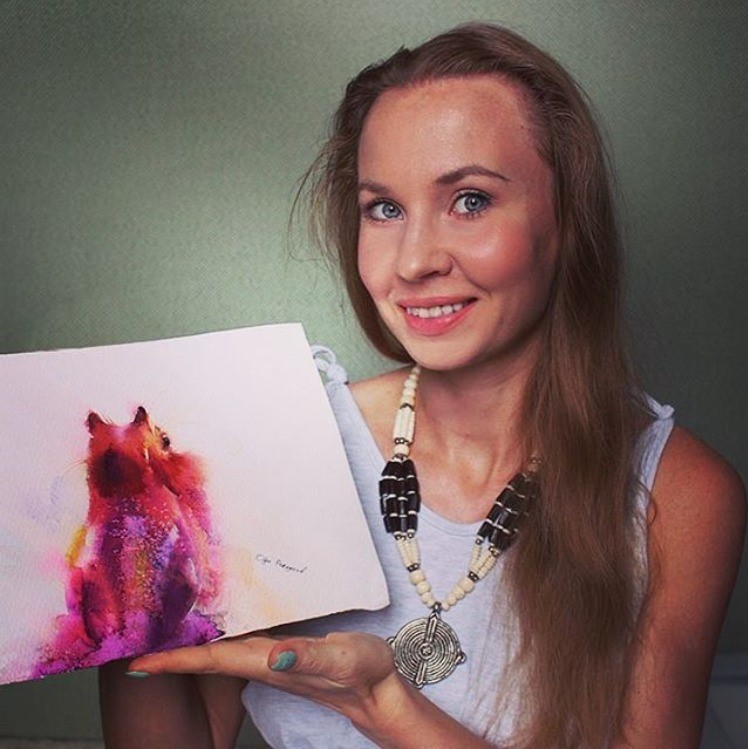 Hi, Olga Peregood here, your instructor, watercolor friend and I'm here to help you...
🕊️ paint free and relaxed
so you not worry about so many details any more


🕊️ watch me painting and sharing live or on a replay
so you keep moving on your artist wheels REGULARLY ⚙️, more effectively and finally be able to paint beautiful!


🕊️ surrounded with same-minded artists like you
You can ask questions, share your pictures and be supported in my warm and cozy Facebook group. Request an invite HERE


🕊️ get inspired! Imagine for a moment in the morning you're jumping from bed and running to continue painting
so the viewer of your final painting feels this joy
---
🏅 Olga Peregood, professional artist and founder of #1 collection of watercolor painting courses for loose style of painting for multi-subjects: landscapes, flowers, roses, animals, birds, figures, still life. Hundreds tutorials, step by steps, demo replays 2015-2020.
🏅 Olga Peregood watercolor painting courses attended more than 10K students from 119 countries and counting.