This week let's paint black hellebore from our last meet up
List | Replay Stage 1 | Students Gallery | Reference Photograph
Let's refresh 1st layer and replay stages from livestream demo: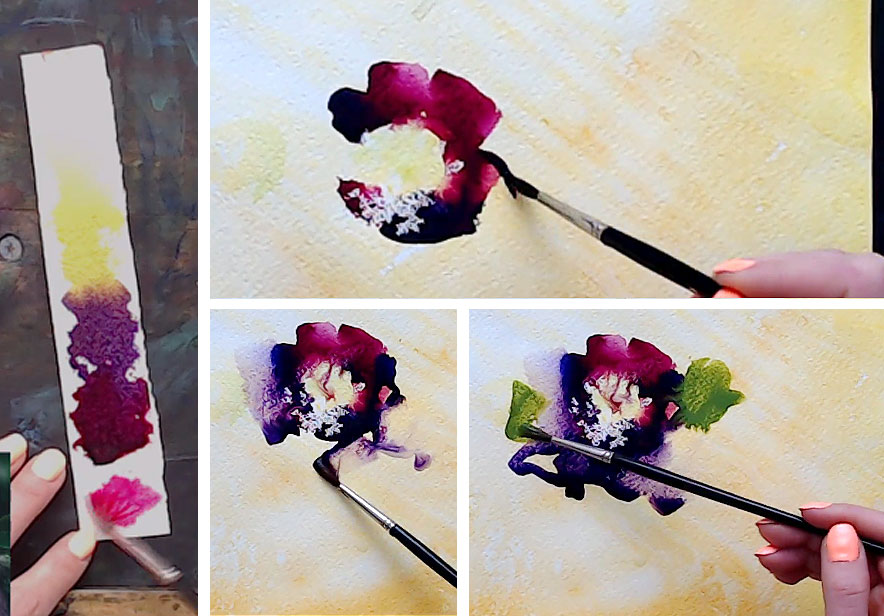 So much stuff in one livestream! this is why I like LIVE videos.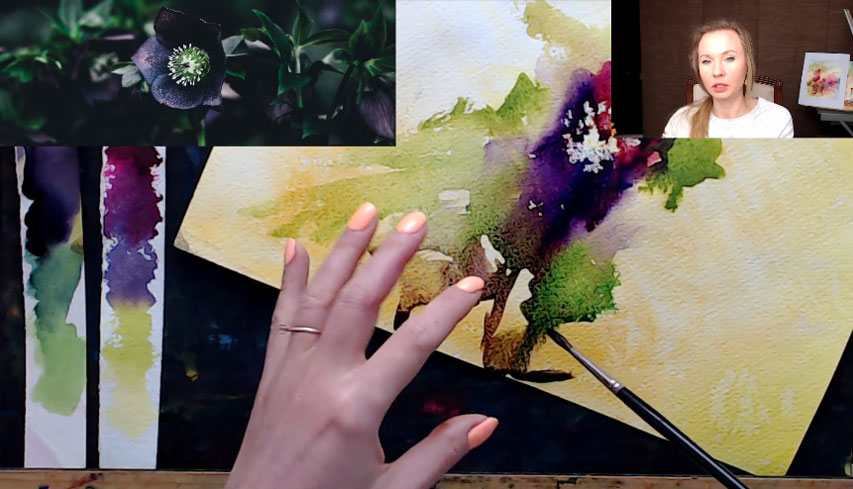 I found step by steps also beneficial because it's different way to learn painting process. So much food for brain to understand how stages were created and to fill "gaps':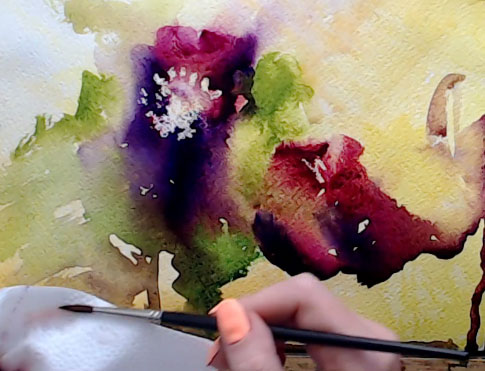 This is first layer completely dry, enticing to continue to paint it.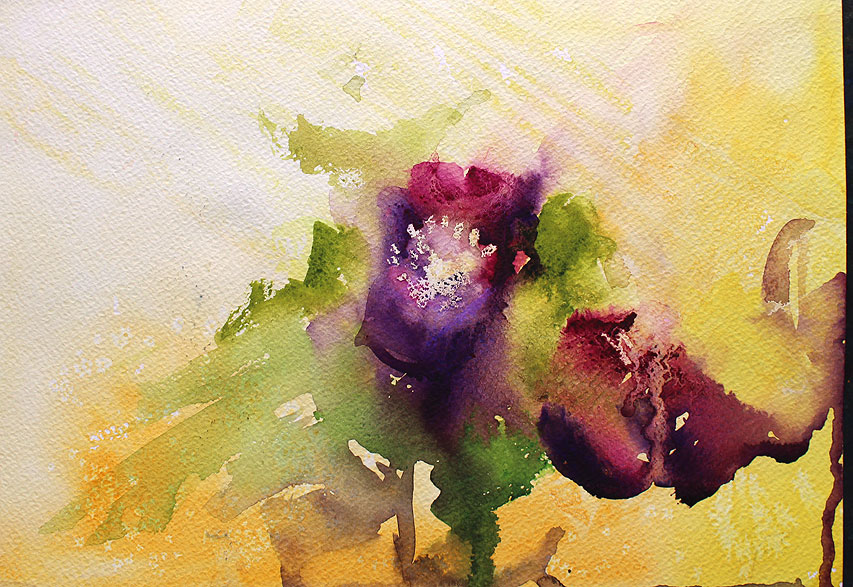 Stage 2
I see one petal is missed so I painted it! Then I bring strong violet pigment and add darks in center of flower.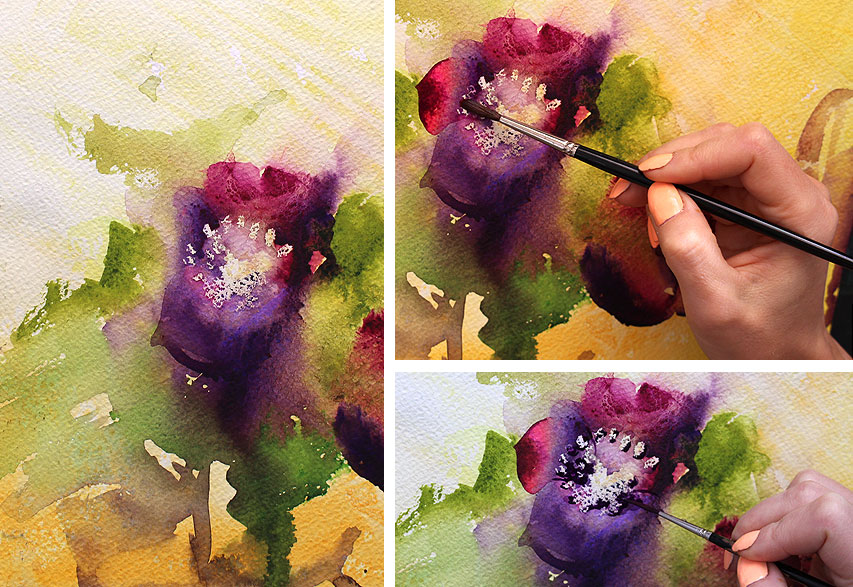 I like how white center come alive. Once done I noticed next flower at the right and I save center with white wax crayon (it could be candle or masking fluid also)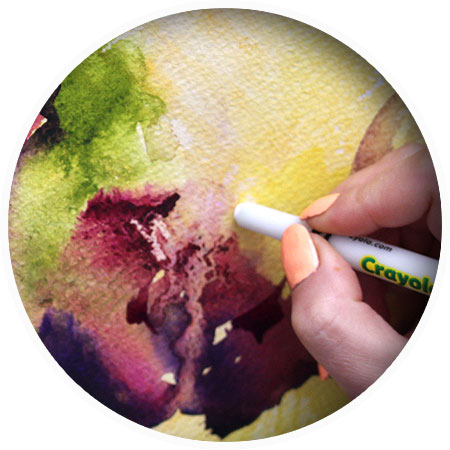 Second flower appeared quickly. I'm not happy with the center so I leave it for later now.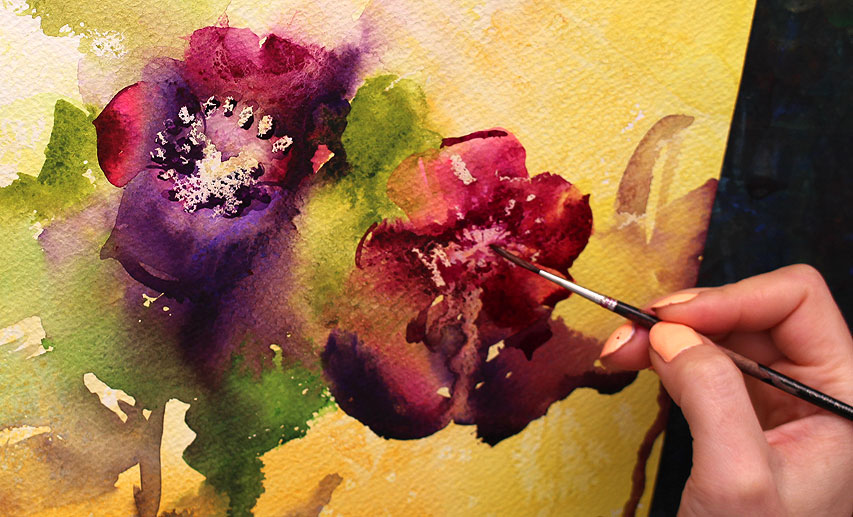 Stage 3 Greenery
While I'm waiting for ideas what to do with second flower center I switch to greenery. This is my sword brush which helps to loosening up and brilliant for leaves.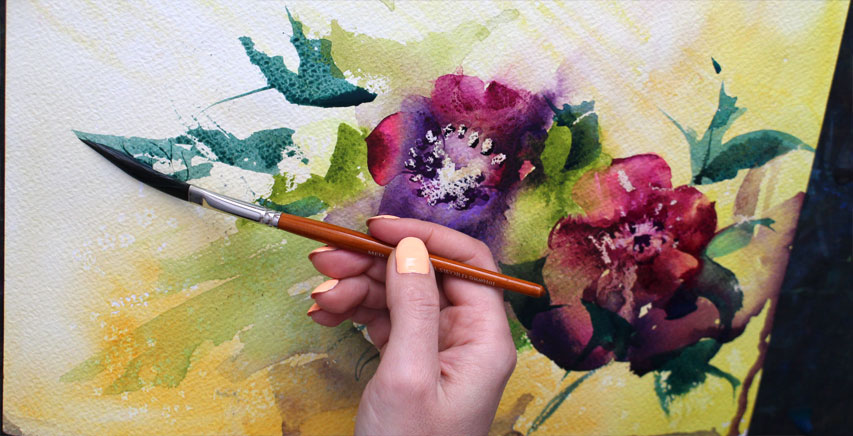 I see reserved center for flower on the left while painting green leaves. What if I add red violet?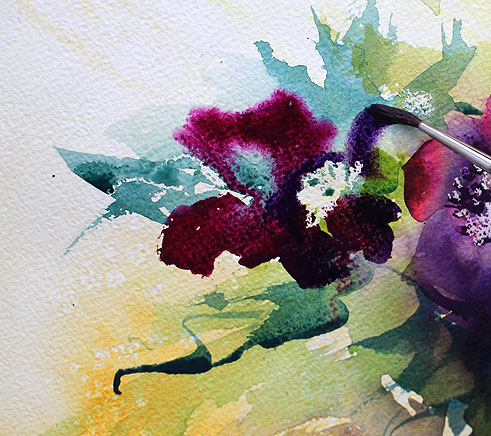 Oh, flower appeared! And I see it so clearly.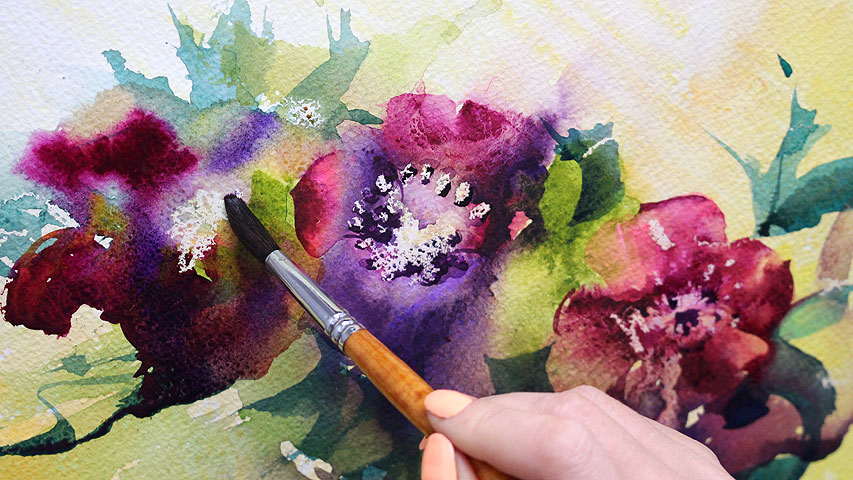 While layer is wet why not to play with lifting technique?

Look how 3D effect works for petals and my flower on the right!
Final Stage
Seems like for flower on the right wax doesn't work so well as for others... Let's see if I can save a painting by dirrect drawing with white gouache.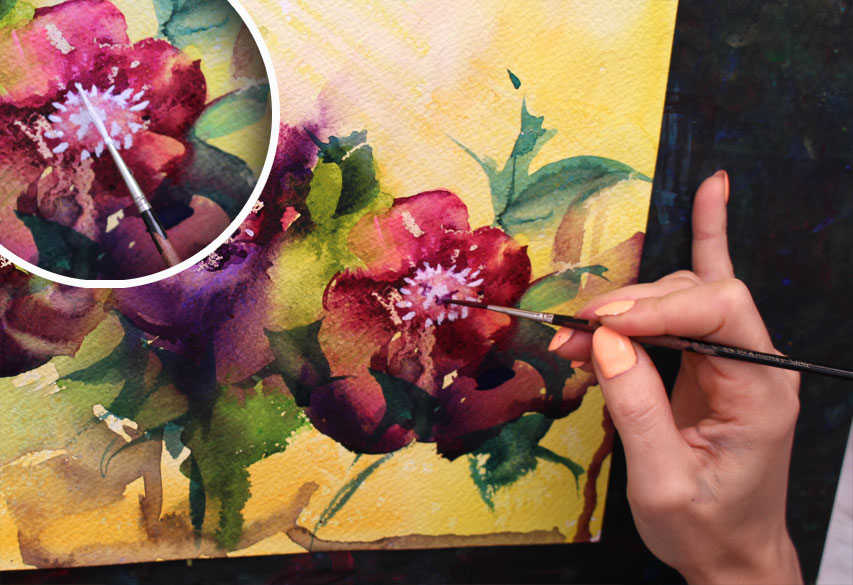 Not so spontaneous and not so easy as for other but my flower on the right is done.

Just a few last touches and I'm near to finish the painting.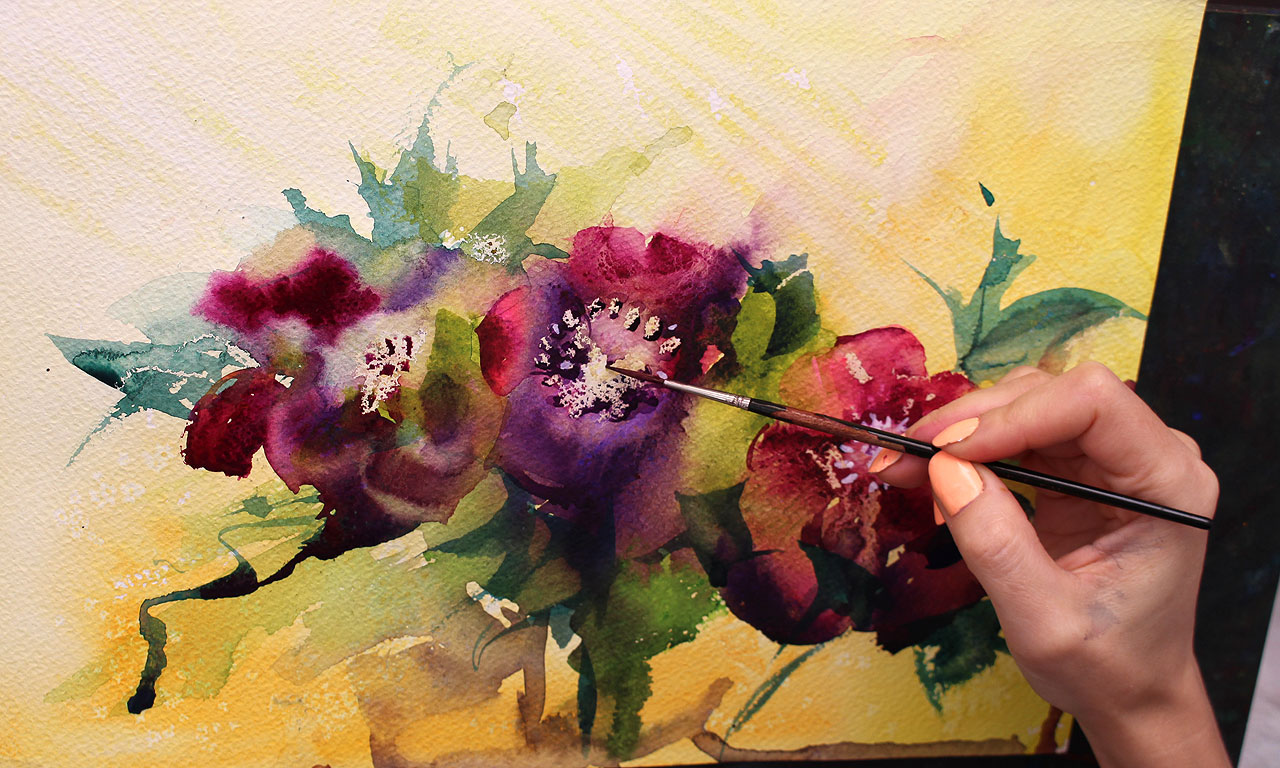 This is it. I hope you enjoy my step by steps for black hellebore.